Yggdrasil Gaming has launched its first-ever table game, Sonya Blackjack, which uses ground-breaking motion capture.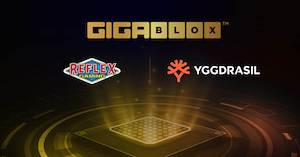 The multiplayer Blackjack product features mobile gameplay and a 3D dealer to create an immersive playing environment.
Up to three players can sit at a single table, with more having the option to stand. Players can watch others, including seeing how much they are betting and winning.
Like in any respectable Blackjack game, the product offers all standard options including insurance, even money, split, double and double after split, as well as some special features unique to Sonya Blackjack.
Uniquely, operators can fully customise the product – including both the dealer and casino environment – or opt for a standard logo package. Operators will be able to go live with a custom branded skin from launch.
Yggdrasil CPO Krzysztof Opałka said: "Yggdrasil has a track record of ripping up the rulebook to deliver products that reinvent online casino and Sonya Blackjack is no different. We've witnessed unprecedented interest in the product since we first introduced it at ICE.
"Never before has a table game product been so customisable. With our 3D modelling, operators have unlimited opportunities to create brand and event specific environments, at a significantly lower cost than with live dealer."
Sonya Blackjack is built on Yggdrasil's proprietary tech platform Redux that combines aspects of both live and RNG casino, using motion capture technology to model the movements of the dealer.