Through its forums, the GPWA brings affiliate webmasters and affiliate managers together. Here, Michael Corfman, executive director of GPWA, shares another insightful exchange.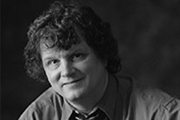 READ any "life success" book or listen to any motivational speaker and you'll most likely be told that one of the keys to happiness is finding the right "work-life" balance.
But as we all know, this is easier said than done, especially with the proliferation of working from home over the past two years due to the pandemic.
Recently on the GPWA Forums, one of our members asked how others try to manage their time and what tips they have for being successful in sustaining a work-life balance.
Read the full article in Issue of iNTERGAMINGi
To receive every print and digital issue of iNTERGAMINGi, subscribe here