William Hill is asking for Nevada gaming regulators to have the power to overturn sports book errors that result in payouts.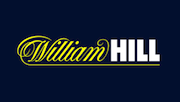 The company brought the regulations to question after Paddy Power Betfair's FanDuel erred in New Jersey by accidentally placing the Denver Broncos at 750-1 odds, instead of the intended 1-6, to win a single game.
The sports book initially refused to pay the winnings by calling it an error but eventually paid out more than US$212,000 following public relations backlash and market pressure.
William Hill's request would avoid such payouts by allowing state regulators to avoid the errors.
The Nevada Gaming Control Board has not acted on the request yet and is seeking input from WMH general counsel Sylvia Tiscerano and other company stakeholders.
Source: Fantini's Gaming Report