The UK chancellor of the exchequer, Philip Hammond, has reaffirmed the crackdown on fixed odds betting terminals promised in the summer – but the resulting loss will be compensated for by an increase in Remote Gaming Duty.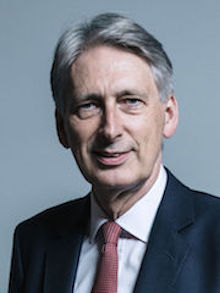 In the annual Budget speech to Parliament, it was RGD and offshore gambling companies which bore the brunt of Hammond's fiscal measures.
RGD rose has been pushed up from 15 per cent to 21 per cent, with Hammond saying that the increase in tax on gross gambling yield will bring in an extra £130m in 2019-20 and £255m in 2020-21. Those figures are uncannily close to the projected downturn in Treasury income from tax on FOBTs, following the decision in May to cut stakes from £100 to £2.
The increase in RGD does not apply to online sports betting or horse racing bets; they will remain taxed at 15 per cent.
The major news for the street market in the UK was the long-awaited date for the imposition of the new stakes on FOBTs, a major concern for pub and arcade operators, represented by trade association BACTA. Hammond said that the cut in FOBT stakes would start in October 2019 at the same time as the increase in RGD.
This was immediately lamented by the street market, burdened by FOBTs in bookies' shops offering almost unlimited prizes while next-door arcades may have severe restrictions on top awards and high street pubs are held at maximum payouts of £100.
The fallout on the online gambling industry will be considerable, possibly leading to another crop of mergers and acquisitions. Big operators like William Hill may see an extra tax burden of up to £20m on last year's results with Paddy Power not far behind.
The budget did bring some cheer for landlords of smaller pubs, with Hammond announcing that rates will be cut by a third for those businesses with a rateable value below £51,000. A freezing of taxes against the rate of inflation will also see drinkers save an average of 2p per pint of beer and 1p per pint of cider in 2019.