Through its forums, the GPWA brings affiliate webmasters and affiliate managers together. Here, Michael Corfman, executive director of GPWA, shares another insightful exchange.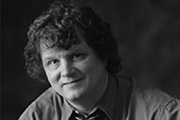 WHEN it comes to a revenue share deal for iGaming affiliates, there is always the lingering danger of a winning player causing complete chaos and scooping up any chance of earning profits in a particular month.
That was the case for a GPWA member who recently explained his plight on our forums where he asked for suggestions on how he should handle the situation.
Read the full article in the latest issue of iNTERGAMINGi
To receive every print and digital issue of iNTERGAMINGi, subscribe here