Online gaming operator Stride Gaming has acquired a 51 per cent stake in Passion Gaming, a rummy-focused online gaming company operating across India.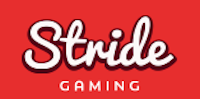 The deal was completed with a cash consideration of US$3.75m.
The company has the right to acquire the remaining 49 per cent of Passion Gaming from the existing shareholders over a three to five year period.
This news comes after the company reported an 18 per cent increase of net gaming revenue for the year ending August 31, up by £89.9m. Adjusted EBITDA was up 24 per cent to £20.2m and adjusted earnings were up 29 per cent to £18.5m.
Eitan Boyd, company CEO, said: "Throughout the year we have continued to invest in our people, products and proprietary technology that together underpin our vision of developing as a leading global online gaming operator."