Gamanza Group, co-owned by Magnus Lindberg and Grand Casino Baden, is to be split up, with the two existing 50 per cent shareholders each taking over two business units to develop them further for their specific target groups.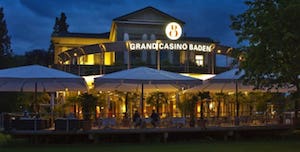 The transaction is designed to strengthen the focus and ambition of the respective business units. Stadtcasino Baden Group already holds, through Grand Casino Baden, a 50 per cent stake in Gamanza Group, which was founded by Swedish igaming entrepreneur Magnus Lindberg.
The group develops and distributes software that forms the technological basis for the operation of an online casino. This includes the platform, which manages the accounts of online players and provides the interfaces to other software modules and the individual online games.
Another central element is the Customer Engagement Platform, a CRM tool that manages marketing activities and customer communication in real time. In addition, Gamanza Group develops its own online casino games, as well as unique solutions for sports betting operators.