Scientific Games' lottery successes in Europe have continued with a partnership in Hungary.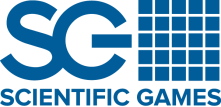 The company's ilottery games are now on Lottery Szerencsejáték, the national lottery. The move expands SG's global digital lottery footprint to nearly 30 US and international lotteries.
The Hungarian national lottery is one of the fastest-growing lotteries in Europe with digital sales increasing 58 per cent from 2018 to 2020 through collaboration with SG and combined retail and digital sales increasing 17 percent in the same period.
SG is the largest lottery systems technology provider in Europe, creator of the first digital instant game in the US in 2014 and a leading provider of lottery interactive games, mobile apps, layer loyalty programmes and other interactive products and services in the US.
The company's products generate more than 70 per cent of the lottery industry's annual instant game retail sales globally.