Dazn Bet is now live in Germany through a collaboration with Pragmatic Solutions.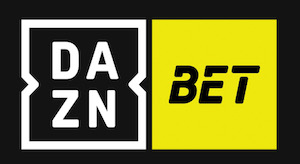 Pragmatic's Player Account Management platform has been used with the operator for a third market launch out of the four markets Dazn Bet operates in, following partnerships in the UK and Spain.
Pragmatic Solutions' platform has also allowed the operator to pick up a German sports betting licence.
Mark Kemp, CEO at Dazn Bet, said the company is "confident that German players and sports enthusiasts will enhance their enjoyment through the distinctive sports betting entertainment experience, offers and value of DAZN Bet. Sports fans can get more exclusively if they link their DAZN and DAZN Bet experiences."
Kemp added that Pragmatic Solutions has helped deliver "all the complex regulatory compliance requirements to build DAZN Bet on, essential for our successful market entries across Europe."
Ashley Lang, CEO at Pragmatic Solutions, said the platform provider is anticipating "further expanding this unparalleled value proposition for players and sports fans."