Online lottery betting operator Lottoland has been granted an insurance licence by the Financial Services Commission in Gibraltar.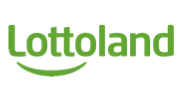 The newly established insurance company, Fortuna Insurance PCC, is a subsidiary of Lottoland Holdings.
Lottoland is the first company in the gaming sector to have established its own insurance company, which will underwrite all the bookmaking risks of its parent company.
It will be regulated by the FSC in Gibraltar and the European Insurance and Occupational Pension Authority, which will both ensure that Fortuna Insurance will be compliant with the European Solvency II regime.
The new company will have a board and management team consisting of five experts, which will provide the company with in-depth insurance and reinsurance, financial markets and regulatory services, as well as gaming knowhow.
Lottoland CEO, Nigel Birrell, said: "The fact that Lottoland is the first and only company in the gaming sector to have done this highlights our commitment to industry best practice and transparency.
"This is huge step forward not just for Lottoland but also for the gaming industry."