Richard Brown, CEO of Gaming Innovation Group, has stepped down effective today, and moved to a board advisory position until December 31.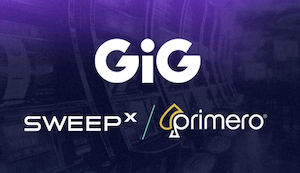 The move comes as the company is undertaking a strategic review with a mind to splitting the company into two separate entities with "the potential to grow faster than in the current corporate structure."
In August, Richard Carter was appointed CEO for platform and sportsbook, while Jonas Warrer is set to continue to lead GiG Media as CEO.
"We are very pleased with the progression of splitting GiG into two distinct entities to enhance future expansion and drive shareholder value," said Petter Nylander, chairman of the board.
"We now have two strong CEOs in Jonas Warrer for Media and Richard Carter for platform and sportsbook with full operational responsibility for each business unit. Richard Brown has been instrumental in making this possible and the board wants to thank Richard for his valuable contribution to GiG over the years.
"We are pleased that Richard will be available until year end to secure the succession."
Richard Brown himself added: "GiG is in a tremendous position strategically and operationally, and with Jonas and Richard now in place to drive the business units towards further success, it is a good time for me to move to a supportive but non-operational role until the end of the year."