Technology services provider Golden Whale will bring its range of products to a new audience through a partnership with Flows.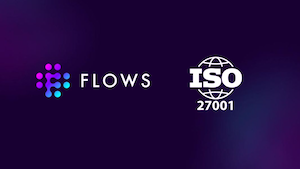 Golden Whale can offer its existing customers Flows' integration and automation technology, combined with Golden Whale's data technology, with the aim of improving customer retention and experience.
Plug-in, no-code platform Flows works with accelerating development, fast-tracking integrations and orchestrating a number of data points in interfaces. Its clients include affiliate networks, operators and suppliers.
The new partnership will enable igaming businesses to complement their current CRM's capabilities and optimise marketing with automations.
Eberhard Dürrschmid, CEO at Golden Whale, said Flows will help the company put its data-driven services into work "as quickly and easily as possible."
James King, CEO of Flows, added: "Partnering with Golden Whale allows us to instantly provide our customers with easy access to leading data-science technology, allowing them to make better informed decisions when it comes to improving their customer experience and retention strategy."