Another event in the gaming industry has been postponed - Clarion Events has now decided to call off its iGB Live and iGB Affiliate show that was to have been held in Amsterdam from September 22-25.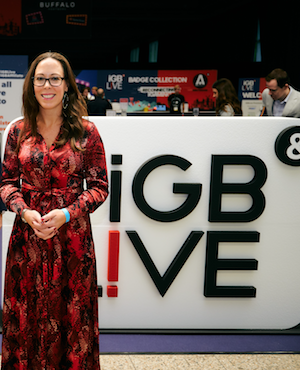 Now the event will be held - again in Amsterdam, at the RAI Centre - from July 13-16, 2021. Said Naomi Barton, group director at iGB Events: "While this is hugely disappointing news for me to have to share with you all, you will of course know that the current ongoing situation with Covid-19 has meant that many trade events globally have been either cancelled or postponed this year.
"We had real support for this event to go ahead from our core customers and strong indications that they had every intention to travel to iGB Live in September.
"Unfortunately, the ever-changing travel advice and what looks like a continuation of 'one big wave' in terms of the pattern of the Covid-19 pandemic in Europe along with an increase in localised spikes in different countries, has meant that travel to and from Amsterdam for many of our exhibitors and sponsors has proved an impossible hurdle to overcome, even though the desire was there to attend."
Barton said that the organisation would now look at means to bring operators together through digital connection, but acknowledged that "there is just no substitute in my mind for face-to-face meetings and interactions."
She added: "These are exceptional times and the iGB community as well as the many people who make these events physically happen have worked hard to do this, but it's the right decision to postpone, given the circumstances."