Online social bingo game Cheeky Bingo, already popular in the UK, has now launched on Facebook in the US.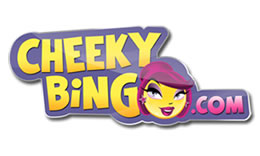 The game is co-produced by Win, a new social gaming company backed by bwin.party and Murka, the creators of the hugely popular Slots Journey which has more than six million players worldwide.
Win CEO Barak Rabinowitz said: "We are passionate about bringing the most fun to our players. Cheeky Bingo is a great example of our mission and we are incredibly proud to introduce the game to American audiences."
Cheeky Bingo is a social bingo game featuring an iconic bingo hostess – the titular Cheeky - who invites players to join her at a range of her favourite locations. Players can chat with friends live as they play 75-ball bingo and quick bingo, as well as integrated slots in a variety of game rooms.
Murka co-founder Anton Krasnyy said: "We are excited to bring the Cheeky Bingo brand to new audiences in partnership with Win. Bingo lovers in the US are in for a real treat!"