Known worldwide for premium sponsorships and innovative campaigns, the online bookmaker and gaming company Betsafe has announced it has signed UFC star, Conor McGregor, as an EU ambassador, just weeks ahead of the Mayweather versus McGregor fight in Las Vegas.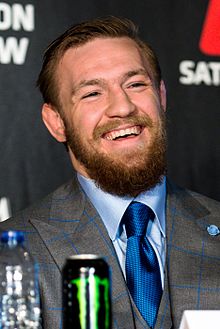 With Floyd Mayweather having made five trademark applications around the 50-0 record, McGregor is determined that Mayweather's record will not proceed beyond 49 wins. To this end, Betsafe is offering odds of 49/1 to all new customers that the Irish star will be victorious.
McGregor and Betsafe have also teamed up to create Notorious Airways, an exclusive private jet service to fly competition winners to the most-talked about fight in history and receive a taste of the McGregor lifestyle.
Speaking about the partnership, Conor McGregor said: "Today I'm happy to announce that I'm partnering up with Betsafe. It is an honour for me to be an ambassador for this great brand. Although real gamblers know the odds are stacked against them, we also know that passion overcomes the odds."
The sponsorship with Conor McGregor will run for the next 18 months across Betsafe's EU territories. Betsafe branding will appear on McGregor's shorts for the upcoming Mayweather fight, and a variety of exciting activations will bring Betsafe customers closer to the UFC star over the coming months. Betsafe will use the sponsorship to create exclusive and innovative content, while also offering bespoke betting offers.