BETER Live has released a new live game based on the Chinese classic three-dice game Sic Bo.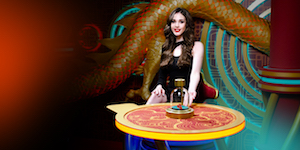 BETER Live said the new release boasts an impressive number of side bets with the player able to bet on big and small totals, triples, one die, two dice, and plenty of other combinations.
It added that the game offers detailed statistics via a user-friendly interface to allow players to quickly and easily access information about each round.
Commenting on the launch of Sic Bo, Anna Vikmane, director of BETER Live, said: "We are continuing to expand our line of Asian games and take our product to the next level. Sic Bo is a gambling classic and is a favorite for many people all across Asia. It therefore seemed the obvious choice as we work to expand our audience in the region and to offer our customers a completely new experience of a high-quality live casino product."