Betchoice, trading as Unibet, has been convicted and ordered to pay fines and costs of $25,000 for offering illegal gambling inducements to NSW residents.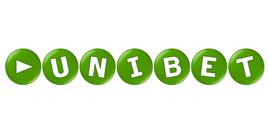 The penalty was handed down in Sydney's Downing Centre Local Court after Betchoice was convicted of breaching NSW gaming laws.
The prosecution follows a Liquor and Gaming NSW investigation into promotions which appeared on the Unibet website in February 2019, offering "Earn $50 CASH For Each Friend You Refer!" and a separate ad on The Canberra Times website in November 2018 which offered "Deposit $20, Bet with $100".
Under the NSW Betting and Racing Act, it is an offence to publish a gambling advertisement that "includes any inducement to participate, or participate frequently, in any gambling activity (including an inducement to open a betting account)."
Such promotions can only be offered in NSW to registered betting account holders. In this case, the promotions were available to anyone who viewed the Unibet website or the newspaper's website without being required to log on to a Betchoice betting account.
Liquor and Gaming NSW director of compliance operations Sean Goodchild said the Betchoice promotions had clearly offered inducements to gamble or to open a betting account.
"Betting operators have an obligation to ensure that all advertising complies with NSW laws on gambling advertising," Goodchild said.
"Inducements are known to increase the risk of gambling harm so any breaches are taken seriously.
"Under new laws that recently came into effect, wagering operators found guilty of promoting inducements to gamble face fines of up to $110,000 per offence and company directors can be individually and criminally liable."