Amaya Gaming is to buy out the Oldford Group, the parent company of Rational Group, which owns and operates the PokerStars and Full Tilt Poker brands, in a $4.9bn all-cash purchase.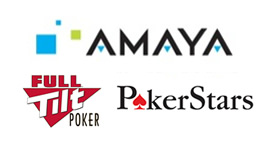 PokerStars and Full Tilt are together the world's most popular online poker businesses, boasting more than 85 million registered players between them.
The deal sees the Montreal-based B2B-focused Amaya take on the huge B2C poker business and will make Amaya the world's largest publicly traded online gaming company.
Oldford shareholders, led by founder and CEO Mark Scheinberg, will dispose of their shares and resign from all positions with the group and its subsidiaries.
Rational's executive management team will be retained and online poker services provided by PokerStars and Full Tilt Poker will be unaffected by the transaction.
David Baazov, CEO of Amaya, said: "This is a transformative acquisition for Amaya, strengthening our core B2B operations with a consumer online powerhouse that creates a scalable global platform for growth.
"Mark Scheinberg pioneered the online poker industry, building a remarkable business and earning the trust of millions of poker players by delivering the industry's best game experiences, customer service and online security.
"Working with the experienced executive team at Rational Group, Amaya will continue that tradition of excellence and accelerate growth into new markets and verticals," added Baazov.
Scheinberg added: "I am incredibly proud of the business Isai [Scheinberg] and I have built over the last 14 years, creating the world's biggest poker company and a leader in the i-gaming space.
"Our achievements and this transaction are an affirmation of the hard work, expertise and dedication of our staff, which I am confident will continue to drive the company's success.
"David Baazov has a strong vision for the future of the Rational Group which will lead the company to new heights," said Scheinberg.
The deal is likely to improve PokerStars' and Full Tilt's chances of gaining a foothold in the burgeoning US gaming market having so far been unsuccessful due to the outstanding indictments against Isai Scheinberg and others relating to earlier activities in unregulated US markets.