PokerStars Pro Luca Pagano will be taking part in a sit-and-go poker tournament at the inaugural AffiliateFEST, which takes place at the Hippodrome Casino in London on October 12.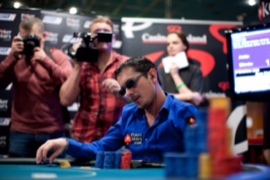 Event organiser Optimal Payments is putting up a bounty of $500 to anyone who can beat Pagano, one of the leading European poker players of all time with career earnings of more that $2m. Lee-Ann Johnstone, head of affiliates at Optimal Payments, said: "We're delighted to have Luca as our guest; clearly he's a formidable opponent and anyone with even a passing interest in poker will be keen to sit on the same table as him."
All those attending AffiliateFEST will have the chance to opt in and take part in the sit-and-go tournament. If the cards fall correctly, anyone who beats the Italian expert will win $500 in prize money on the evening of the event.