Natus Vincere has signed a sponsorship deal which sees 1xBet become the title partner of the famous esports organisation.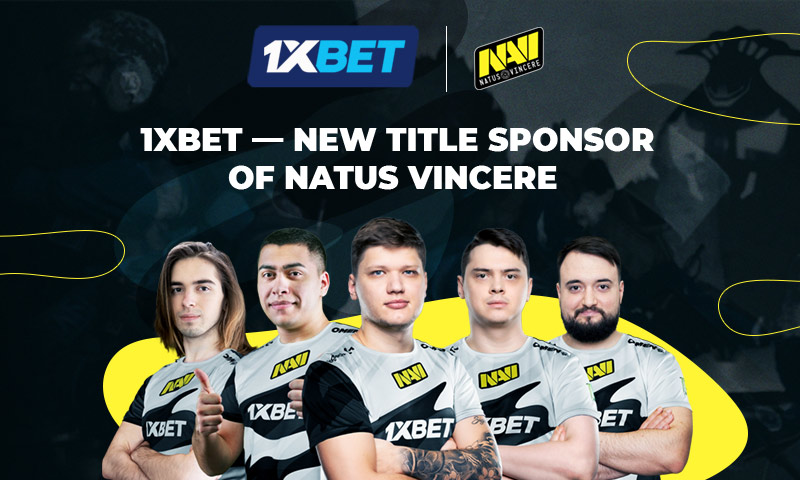 The cooperation agreement, which will last for a minimum of one year, sees 1xBet provide support for Navi teams in various esports disciplines, including Dota 2, CS:GO and other popular games.
1xBet and Navi also plan to carry out a series of powerful promotions and campaigns.
Yevhen Zolotarov, CEO of Natus Vincere, said: "If I had been told recently that Navi would work with 1xBet, one of the largest betting companies in the world and a partner of such an iconic club as FC Barcelona, I would not have believed it. Now it has become a reality and the partnership between Natus Vincere and 1xBet inspires us incredibly."
A 1xBet representative said: "1xBet has been focusing on supporting esports for many years, which is one of the fastest growing betting industries. Competitions in various disciplines daily attract the attention of hundreds of thousands of fans from around the world.
"We really like this dynamic field of interest and 1xBet was attracted by the idea of cooperation with an esports organization which is known throughout the world."