The online gambling market was up in the UK between March and September, according to more data released by the UK Gambling Commission.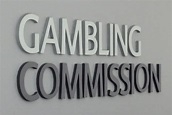 The statistics show that there was a month-on-month increase of three per cent in September in gross gambling yield and a seven per cent increase in active accounts, mostly driven by event betting that saw a 15 per cent growth in GGY and 14 per cent in active accounts. This was almost certainly through the return of Premier League football.
The average session length for online slots remained steady at 21 minutes with a slight (three per cent) decline in the number of online slots sessions lasting over an hour.
Bookmakers also had a good month with an increase of seven per cent in bets/spins placed and 11 per cent in GGY up to £118m, again through the return of football and reopening of shops.
The commission said that it had written to operators reminding them of the guidance issued in May setting out the need for improved affordability checks, the prevention of reverse withdrawals and restriction on bonus offers.