Enteractive, a leader in player reactivation and retention for the igaming industry, has announced a new partnership with Twin to activate NRCs to NDCs across markets including Ireland, Canada, New Zealand, Finland and Germany.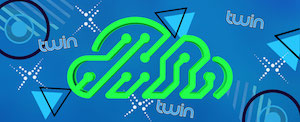 The collaboration completes a 360-degree CRM technology integration to optimise player activations and retention, now with Enteractive's personalised one-2-one voice calls, as well as Fast Track's digital CRM solutions.
By incorporating Enteractive's proprietary tech (Re)Activation Cloud platform, Twin will benefit from seamless integration of their player databases to Enteractive's skilled agents, allowing them to engage with players by phone in one-on-one conversations.
This more personalised CRM approach prompts more deposits from NRCs and NDCs, while adhering to responsible gambling best practices across each of its global territories.