All EU member states other than Denmark have not fully implemented EU consumer protection guidelines for online gambling.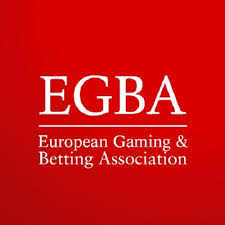 That is according to a study published by City University London, which states that the protection of online gamblers has been put at risk by leaving them exposed to unequal and inadequate levels of consumer protection across EU member states.
The study entitled "Consumer protection in EU online gambling regulation" reviewed the national implementation of selected key provisions of the European Commission's guidelines for consumer protection in online gambling. It found that major gaps in consumer protection exist in EU member states. For example, only 14 member states have established national self-exclusion registers and only 13 require "no underage gambling" signs on advertisements.
The Commission's guidelines aim to encourage a uniform high level of protection for online gamblers across EU member states, through the introduction of common principles addressing player identification requirements, the prevention of minors from gambling and social responsibility measures.
The Commission committed to evaluating the implementation of its guidelines by EU member states by January 19, 2017 – but has failed to do so.
The study, commissioned by the European Gaming and Betting Association, finds that the primary objective of the Commission's guidelines – to fully protect all online gamblers in Europe – has not been achieved.
The study attributes this failure to the voluntary, non-binding nature of the guidelines and concludes that mandatory EU rules are needed to ensure a uniform, high-level of consumer protection for online gamblers in Europe.
The EGBA is calling on the European Parliament and European Commission to take account of the findings and introduce mandatory rules to ensure that consumers are fully protected.
"Because online gambling in Europe is regulated at national level, the level of consumer protection provided to players varies depending on where they reside in the EU," said Maarten Haijer, EGBA secretary general.
"This is entirely inadequate for what is an inherently borderless digital sector. Guidelines have proven insufficient and we call on EU policymakers to act by introducing mandatory rules to ensure there is a consistent high level of consumer protection and uniform safety nets for all online gamblers in Europe."