Fifteen million people in Great Britain are involved in gambling in some capacity, according to the latest statistics from the UK regulator.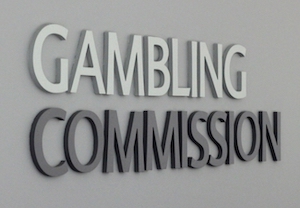 Although, the Gambling Commission's latest report revealed that the overall percentage of the adult population who gamble remains lower than it was before the coronavirus pandemic - at 28 per cent.
Nevertheless, the report detailed signs of a return to gambling among younger people aged 16 to 24 and among males gambling in retail. Industry gross gambling yield in 2021-22 for products under the Gambling Act 2005 is two per cent below what it was between 2019-20.
"The movement of consumers to online has been a gradual and consistent trend which continued through the pandemic, but spend appears to have increased more quickly than the increase in consumers," the report added.
Indeed, online slots have shown significant growth - and a shift towards online gambling - in the period between 2015-16 and the latest 2021-22 statistics for the UK. GGY generated from online gambling (excluding the National Lottery) increased to 61 per cent in the latest statistics - worth nearly £3bn - up from 42 per cent (£1.6bn) in 2015-16.
Elsewhere, the Gambling Commission's report revealed the total gambling yield in Britain is £12.7bn.
GGY excluding lotteries totalled £8.5bn. It also showed that there are 8,625 gambling premises in Great Britain and 6,462 betting shops.
Remote betting, bingo and the casino sector showed a GGY of £6.9bn and the sector covering arcades, betting, bingo and casino in land-based locations was £1.7bn. The market has 2,442 gambling operators.