The Malta-based igaming events organiser SiGMA has launched its rebranding exercise.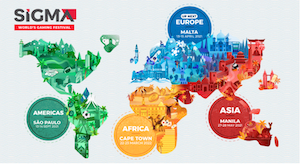 The company said that it was "time to re-evaluate, refresh and revitalise" its brand into a modernised new look to reflect its growing global vision.
"Our website is the centralised multifunctional portal to all of our features with something for everyone." It will offer background information plus details of upcoming events.
It is available in 10 languages, from English to French, Russian, Mandarin, Portuguese and Spanish initially, followed by Thai, Hindi, Japanese and Korean.