Richard Brown is stepping down as CEO of Gaming Innovation Group at the end of the year.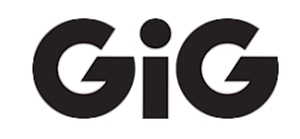 The move is the result of the strategic review GiG undertook in February this year, which the group says is making "good progress."
GiG's review aims to split the business into two corporate groups –GiG Media and Platform & Sportsbook.
"GiG Media will continue under its current senior leadership, and a search for a new CEO for Platform & Sportsbook has commenced," the group said.
Brown, who is leaving on December 31, said GiG is heading towards an "unparalleled strategic position across the B2B value chain that the group has created."
He added the management groups of the respective business units "have the skills and and passion to continue the growth of the business towards its financial and operational targets."
Petter Nylander, chairman of the board of directors, added: "Richard has done a tremendous job with GiG over the years and the company is in a very good position driving shareholder value going forward.
"We are pleased that Richard has agreed to stay until the end of the year to secure a smooth transition."