Blockchain-based betting protocol Proof of Toss has won the prize for startups in this year's Sports Technology Awards.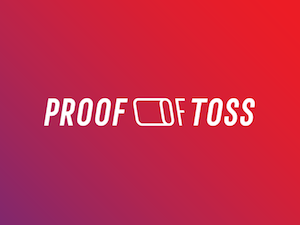 It represents a milestone in that it's the first time not only that a blockchain project has even been nominated for such an award.
The CEO of Sports Technology Awards, Rebecca Hopkins, said: "The judges thought Proof of Toss had a potential to be a real game changer, ahead of the curve and offered an interesting model."
While dozens of tech-led startups from 20 countries around the world were participating in the contest, Proof of Toss took the lead in this race by implementing blockchain technology, backing up the idea and concept of a company which believes it has what it takes to take the world of betting by storm.
"Our team is working very hard to complete the project and this is a well deserved win," said the Proof of Toss team. "We are very proud to serve as a voice of blockchain in the sports community and we truly believe that Proof of Toss will have a great influence on both sports technologies and online gaming industry. The future is now and by every little step we make it better."