In a special feature, iNTERGAMINGi interviews a host of igaming executives to discuss their business philosophies, leadership styles and to find out a little more about the personalities behind the progress.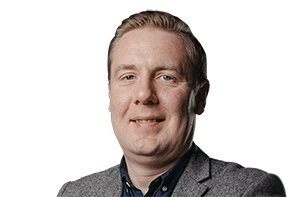 SIMON WESTBURY, CHIEF BUSINESS OFFICER AT DIGITAIN
OUTSIDE OF THE IGAMING INDUSTRY, WHO DO YOU FIND THE MOST INSPIRATIONAL AND WHY?
My brother. Sadly, Phil passed away in March 2016, but he has been and always will be my inspiration. Phil had special needs and a very rare genetic disease, so his life was not the easiest at times. However, Phil had a great ability to make everyone laugh even in the direst situations.
Read the full article in the latest issue of iNTERGAMINGi
To receive every print and digital issue of iNTERGAMINGi, subscribe here