Asian games developer and provider GMW Global has announced an igaming distribution deal with European developer and aggregator WeAreCasino.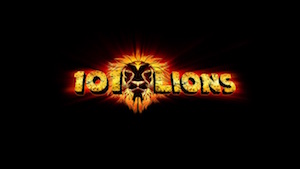 GMW Global, which has produced over 300 slot titles, will distribute the full collection of slot and video bingo titles developed by WeAreCasino in Asia. At the same time, the company will provide to WeAreCasino clients easy access to its four generations of slot machine platforms, Facebook social gaming applications, Windows download application, Flash, HTML5 and native mobile applications for Android and iOS.
Diego Verano, account manager at GMW Asia, said: "GMW has been developing casino slot games for more than 16 years. Through the years we have developed for the brick and mortar casino market, which is the most demanding and unforgiving. We have a proven track record of high performing games on the casino floors across the Americas.
"GMW is committed to providing WeAreCasino with excellent quality service and support to ensure a successful partnership."
Christian Maglia, CCO at WeAreCasino said: "I'm extremely proud that our content will be distributed in Asia by such an important and well recognised partner like GMW Asia.
"The fresh design and features rich slot games we developed makes me confident we are going to receive the success our products deserve to."