The Highroller brand has shifted ownership from Gaming Innovation Group to affiliate and operator Ellmount Gaming.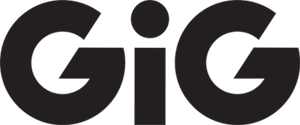 The €7m deal sees Ellmount become a B2B customer of GiG and it will operate Highroller using GiG's platform services, front end solution and managed services.
Initially, Highroller will remain as an operator under GiG's licences with a long-term white label agreement and is planned to move over to Ellmount Gaming's licences after regulatory approval.
Highroller was launched as a B2C brand by GiG in late 2017 and in the first half of this year it had revenues of €1.4m and an EBITDA of €-0.2m. GiG said that divesting itself of Highroller would leave it with four brands, Rizk, Guts, Kaboo and Thrills of which Rizk is the best performer with 71 per cent of B2C revenues and a year-on-year profit growth of 34 per cent.
GiG's CEO Robin Reed commented: "The sale of Highroller is a confirmation of our discipline and focus as we are growing Risk.com to become a tier one casino operator in select markets. Through this agreement we gain increased cash flow, a strong B2B partner and Highroller will get the marketing muscle and focus that it deserves. The brand was only launched two years ago and with this sale it has returned three-digit ROI for GiG."