This year marks Gift & Go's second participation at ICE and the company said the experience had been highly successful, as it welcomed numerous visitors on pre-bookings and organic meetings.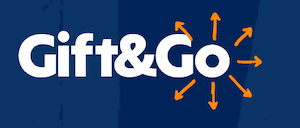 The company is part of the Amazon group and specliaises in providing player gifts and rewards.
A spokesperson told ICE Daily that Gift & Go's mission was to "enhance the loyalty, retention and acquisition levels of operators" by incentivising players and boosting loyalty.
"We provide the connexion between players winning games and enhancing that experience by offering them the choice of gifts that add value to their everyday lives," the group said.
The fact that the company is part of the Amazon group also means there are no stock or capacity issues and the next day delivery service offered by Amazon adds speed of service and scale to the user experience.