GAN, the supplier of igaming solutions to the US land-based casino industry, has announced that Paddy Power Betfair has agreed multi-year extension for the continued provision of platform services in New Jersey.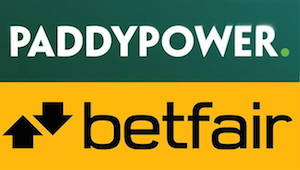 Paddy Power Betfair and GAN worked collaborated in 2013 to launch BetfairCasino – reliant on GAN's igaming system and associated services – and have since established a significant and profitable Internet casino in New Jersey.
GAN's CEO Dermot Smurfit said: "We're privileged to renew and extend our agreement with Paddy Power Betfair in the United States, one of the largest internet sports betting and gaming operators in the world today.
"Our respective teams have performed well over an extended period in order to establish BetfairCasino.com as the leading independent internet casino in New Jersey. We look forward to continued shared success." Kip Levin, CEO of Betfair US, said: "BetfairCasino.com offers a unique igaming product experience for customers in New Jersey. The extension of this agreement is a reflection of GAN's flexible technology system, 'can-do' attitude and their overall commitment".