Fantasy sports betting software for UK partners is now available from BetConstruct.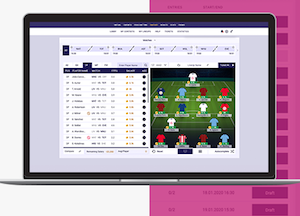 The company can now offer the facility under its UK Gambling Commission Combined Remote Operating Licence.
It said: "Fantasy sports betting is a niche product that requires a deep understanding of the market and players in order to create software that meets our partners' expectations.
Choice lies at the heart of an excellent sports betting experience and, with that aim, BetConstruct has developed a fully customisable feature-rich product, with reliable fantasy data for five sport types and 20-plus soccer leagues."
The suite includes football, basketball, baseball, American football and ice hockey and is available at both B2B and B2C level.