Leading online gaming software developer EvenBet Gaming has been granted an extension to its existing supplier licence by the Malta Gaming Authority that will allow it to offer its gaming platform alongside the core poker offering.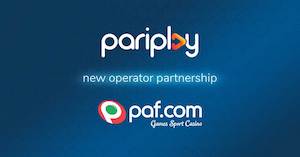 The platform provider, which secured its MGA licence earlier this year, has now been approved by the Maltese regulator to offer Type 1 Gaming services.
MGA-licensed operators will now have access to the company's gaming platform, which complements its poker solution and is proven to boost player retention and increase life-time value.
EvenBet's innovative mini-games feature is covered by this new licence extension, providing operators with the opportunity to offer players a variety of mini casino games without needing to leave the poker table.
The side games functionality includes hundreds of games from a wide range of third-party content developers, enabling players to enjoy an immersive casino experience straight from the poker room.
EvenBet also has a full gaming platform available as a standalone option for operators looking to enhance their online casino offering.