Multi-channel betting and casino platform provider Digitain has launched an online sportsbook with Pokerdom, the largest poker network in the CIS.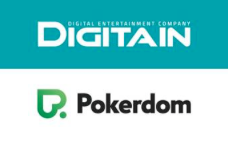 The new site is powered by sportsbook platform, which offers odds on 65 different sports, across 7,500 leagues and more than 3,000 betting markets. It will also give Pokerdom's players access to more than 30,000 live events each month.
Suren Khachatryan, Digitain CEO, said the site was the first the provider had developed for a poker network.
"We have been working hard to forge new partnerships in different parts of the world, and Pokerdom represents the next step for us," he said.
"We are very excited to have teamed up with the number-one online poker site in the CIS to offer their players sports betting."
Sergii Romanenko, head of sportsbook at Pokerdom, added: "It's great to be teaming up with Digitain, which has a wealth of experience in offering sportsbook solutions across both retail and online environments.
"Our players will now be able to benefit from a huge range of pre-game and in-play sports betting markets thanks to their cutting-edge platform, and the imminent arrival of the World Cup means the timing of our launch couldn't be any better."