GamCrowd, a crowdfunding company specifically for gambling start-ups, has been launched by Chris North, the man behind London's Fox Poker Club which he founded in 2010.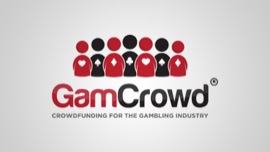 GamCrowd seeks to match investors, start-ups and industry expertise for the gambling industry, revolutionising the way that start-ups raise money in an era when early stage funding is becoming harder to source.
"The last start up I did struggled to register any interest from venture capitalists and so I went back to my own crowd," said North.
"I didn't know it was called crowdfunding at the time, but that is exactly what we did and it was a spectacular success".
GamCrowd is backed by many of the investors that supported the Fox Poker Club and the crowdfunding platform will go live at the end of January.
"Once we have a sufficient base of investors, start-ups and a crowd, we will begin putting people in touch with each other and allow investments to happen," added North.
"We intend to introduce investors with contacts and expertise to start-ups in the gambling industry across the world. As I have already learned, this will add tremendous value to the start-ups that are successful in being funded."