Steven Collett, chief product officer at Inspired Entertainment, details the importance of mechanics and storytelling in player engagement.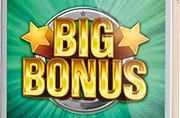 IN the fast-paced world of regulated gaming, Inspired is a leading voice in design and innovation. We offer a diverse range of games across multiple platforms, catering to a global audience of players with distinct, personalised content.
Years of experience in immersive gaming combined with cutting-edge mechanics power our exciting virtual, slot, table and interactive games. Our growing portfolio of premium content forms the foundation of our success and has created a tapestry of satisfied customers across the gaming, betting, lottery and leisure sectors.
Read the full article in the latest issue of iNTERGAMINGi
To receive every print and digital issue of iNTERGAMINGi, subscribe here