Carl Bonner has joined digital company Continent 8 Technologies as its new regional sales director.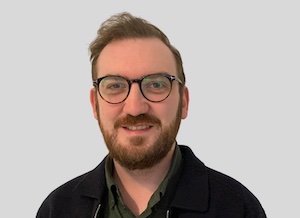 He joins from Amazon web services where he has been serving as a senior account manager for the past three and a half years, co-founding the betting and gaming division.
Bonner brings a wealth of experience in cloud-based services and technology, and in his new role he will be working to support the company's multi-cloud strategy and growing its customer base in key markets.
"I'd like to welcome Carl to our global sales team and look forward to benefitting from his unrivalled experience with supporting well-known brands in the iGaming sector with cloud-based solutions," said Brian B Koh, chief commercial officer at Continent 8 Technologies.
"We are the go-to regulated cloud provider for the biggest operators and suppliers in the industry, and with Carl onboard, we will be able to better support existing customers and drive awareness of our solutions and services among those not already working with Continent 8."
Bonner added: "Joining Continent 8 allows me to share my passion for cloud-based solutions with operators and suppliers in the igaming industry, making them aware of the huge upsides they can unlock by utilising the cloud.
"I am thrilled to be joining such a respected business as regional sales director and working with the wider team to not only meet but exceed our goals for growth."