CasinoCoin, an open-source peer-to-peer cryptocurrency designed for the regulated igaming industry, has been relaunched following a takeover.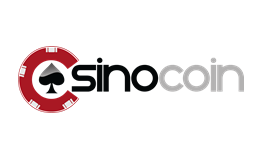 In addition, the Double C Foundation has been established to support the development of CasinoCoin from offices in the Isle of Man.
The currency is developing features and new technology that will include built-in know-your-customer, anti money-laundering and responsible gaming features.
The foundation, a non-profit organisation that includes former PokerStars executive John Caldwell and Duncan Cameron, ex-R&D project manager at Rational, will promote adoption and best-use practices of CasinoCoin in regulated gambling markets.
Caldwell, director of advocacy for the foundation, said: "The only sustainable way forward for cryptocurrency in the gambling world is to work with regulators and operators from day one and focus on regulated markets.
"Our aim with CasinoCoin is to provide a currency and related technical tools that are designed and accessible for both operators and ordinary players in the regulated gambling industry.
"We are excited to reintroduce CasinoCoin to the industry, and believe the foundation will play an integral part in driving the coin's future success."