Digital sports betting operator DraftKings saw a major uplift in its second quarter performance, the Boston, US-based company has reported.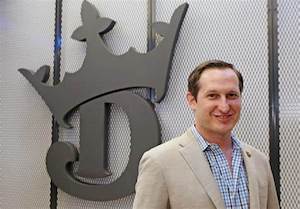 Revenues reached $466m, up 57 per cent compared with the $298m of the comparative 2021 quarter. Revenue was $455m, up 68 per cent, despite a less favourable sports calendar this year compared with last.
Contributions were made for the first time by the recently acquired Golden Nugget Online Gaming. The company expects to have its operation in Ontario, Canada, up and running shortly.
CEO Jason Robins (pictured) said: "DraftKings had an excellent second quarter, exceeding expectations for revenue and adjusted EBITDA. Customer engagement remains strong and we continue to see no perceivable impact from broader macroeconomic pressures.
"Due to our ongoing investments in core online gaming technologies, we are in a strong position from a competitive perspective as we approach the beginning of the NFL season.
"We remain well capitalised, ready to enter new markets as they become live and confident in our ability to compete and win with customers."