Online gambling giant Bet365 has announced that its first Kubernetes cluster has gone live.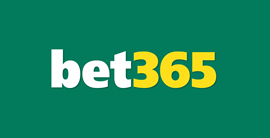 Developed in-house from the ground up, the embryonic platform is hosting its first containerised production application, marking what the operator says is a new phase in the development of the company's next generation sports betting platform.
James Nightingale, principle infrastructure architect at Hillside Technology, said: "It's early days but we believe that Kubernetes has the potential to be a game changer for bet365. It promises to increase the speed at which we can spin up production environments, while at the same time, delivering a highly malleable deployment mechanism that will enable sports development to rapidly release code."
Developed at Hillside Technology, the technical innovation and deployment arm of the bet365 business, the Kubernetes platform is a joint venture between the infrastructure and sports development functions.
Currently in its first phase of development, the platform consists of a simple set of production clusters that are running the authentication module for the streaming of Italian horse racing.
Alan Reed, head of sports Development, Hillside Technology, said: "Italian horse racing is the perfect test case. We needed a candidate that was malleable enough, atomic enough and portable enough to demonstrate we could make Kubernetes work."
The two teams are now building a roadmap for expanding the containerisation programme.