A punter who believed she had won more than £1m from a series of bets is suing online betting giant bet365 after the bookie cited a "flagrant breach" of its rules and refused to pay the winnings, reports the Telegraph.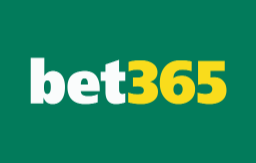 The then 19-year-old Megan McCann, a student from Belfast in Northern Ireland, thought she had won a life-changing £1,009,960 from a stake of nearly £25,000, having placed 960 £13 each-way Lucky 15 bets on 12 horses running at Bath and Kempton in the UK and Naas in Ireland on June 22, 2016.
Bet365 said McCann is breach of its terms and conditions because the bookmaker believes the original stake was supplied by an unnamed third party. In a writ, seen by the Telegraph, lawyers for McCann said the rules are buried within terms and conditions that are "too lengthy, too complex and much too vague for the average customer to understand."
In one written response seen by the Telegraph, lawyers for bet365 said: "…it is a case in which your client has been operating the account… using the funds of and for the benefit of third parties, in flagrant breach of our client's terms.
"Our client has reasonable grounds to suspect your client to be guilty of criminal offences, including fraud by false representation, cheating or attempted cheating."
The Telegraph quotes a spokesman for bet365 as saying: "A full investigation has been carried out into the circumstances of the bet that was placed.
"Bet365 is entirely satisfied the circumstances are such that winnings are not payable in relation to it.
"We expect this position to be upheld at trial. We are not prepared to comment further whilst litigation is ongoing."