The Rank Group has highlighted Bede Gaming's improvements to the group's digital platform as a key factor in recently reported gains in the group's i-gaming performance.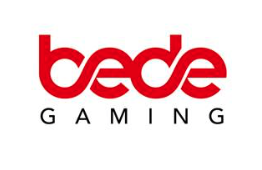 Rank recently reported 13 per cent digital revenue growth and 35 per cent uplift in the performance of the Grosvenor Casino online brand.
After migrating to teh Bede platform in 2016, the Kambi sportsbook was then integrated by Bede in just 10 weeks - offering Rank a timely boost ahead of the Cheltenham Festival.
Adam Joseph, director of digital operations at the Rank Group, said: "We are extremely pleased with how we've been able to work with Bede to deliver such a successful outcome.
"The perceived risk of moving to newer technology was unfounded. Bede allows us the flexibility, speed and control we need to transform our digital plans and we look forward to continuing our work with them to see how much they, and we, can grow in the future."
Michael Brady, CEO of Bede Gaming, added: "Our company's mission is to become the first-choice gaming platform in regulated markets and Rank's digital growth is proof that we can achieve this goal.
"We take our client's needs and requirements seriously and look to work in partnership to achieve these successes."