For the new year of 2022, BBIN has launched the annual theme of "The Gaming Beat," which resonates with its original intention when its subsidiary TGB Charity was established in 2018.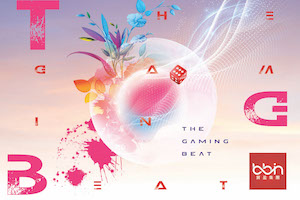 The visual design of the annual theme combines a fusion of elements and colourful patterns to demonstrate the spirit and evolution of life.
It depicts the growth of life from the original formation of the cell and heartbeat to the thriving development created by sunlight, air and water.
The vivid imagery of the blue bird and dandelion represent the spreading of hope and positive vibes in the new era, expressing the brand's goal to achieve sustainable development.
As the annual theme demonstrates BBIN's aspiration to balance business performance and corporate sustainability, BBIN and TGB Charity will continue to work hand in hand with each other to move forward into the future.
Promoting "The Gaming Beat" value, BBIN will continue to provide innovative technology and quality services to its business partners and build international partnerships to enhance competitiveness.
BBIN also looks forward to deepening the collaboration with major igaming brands to further optimise the integration and one-stop services for their partners.
Meanwhile, BBIN and TGB Charity continue to work in conjunction with international charity organisations to support charity works and spread hope to every corner of the world.
Through TGB Charity, BBIN will be launching a new charity campaign to invite the general public to reimagine, explore and map out for the new era soon.