The Antigua and Barbuda government has established a select committee to oversee sanctions relating to the nation's ongoing i-gaming dispute with the US.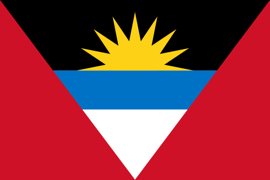 The WTO Remedies Implementation Committee is chaired by Attorney General Justin Simon QC and is responsible for supervising the suspension of selected US intellectual property rights worth $21m, backdated to April 2006.
In 2005, the WTO ruled the US had violated international trade agreements by prohibiting operation of offshore internet gambling sites.
Antigua claimed that it lost $3.4bn a year due to the US action, but the WTO awarded the country just $21m. However, the WTO has also allowed Antigua and Barbuda to suspend certain concessions and obligations in respect of intellectual property rights.