888 has announced the launch of 888bet in Kenya, Tanzania, Mozambique and Zambia with local licences through the joint venture 888Africa.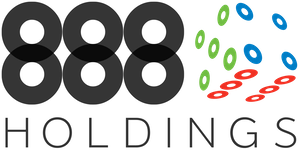 Founded in March 2022, 888Africa licences 888's world-class betting and gaming brands with an ambitious strategy to expand across Africa's regulated online betting and gaming markets.
It is managed by a team of highly respected industry leaders, led by Christopher Coyne, former CEO of GOAT Interactive and former CMO of The Stars Group.
888bet, its consumer brand, offers a unique betting experience for players, combining 888's innovative and exciting brand with locally relevant product features.
888Africa's team has focused on customer experience and already has 85 per cent coverage of mobile network operator payments in its markets.
888bet offers cash out, jackpots and free to play and on 888casino there are over 1,500 casino games with the full casino offering in Zambia, with future launches planned in other markets subject to licensing.
The offering is currently available in Swahili, Portuguese and English and has launched in each market with several launch offers for new players.
Expanding into markets like Kenya, Tanzania, Mozambique and Zambia, which have attractive, long-term growth potential, is a key part of 888's corporate strategy.
With the African gambling market forecast to reach $5.6bn by 2030, 888bet is well placed to capitalise on growing demand and maximise growth opportunities.