Arcangelo Lonoce, head of business development at Habanero, tells iNTERGAMINGi how the company combines tradition with exciting new features.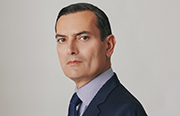 INTERGAMINGi: What are the main challenges in developing games that attract and retain players?
AL: To start things off, the minimum requirement for us to be able to attract and retain players is to ensure that our games look and feel incredible to play. Habanero's position in the igaming market means that our experiences ought to deliver a level of quality that is second to none, which is what modern operators have come to expect when it comes to our immersive slots.
Read the full article in the latest issue of iNTERGAMINGi
To receive every print and digital issue of iNTERGAMINGi, subscribe here