Through its forums, the GPWA brings affiliate webmasters and affiliate managers together. Here, Michael Corfman, executive director of GPWA, shares another insightful exchange.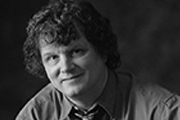 WE like to think of the GPWA Forums as a "water cooler" type of atmosphere. Or, even better, it's really more like your favourite pub with all walks of life coming by, pulling up a stool, sipping on a pint and diving into the conversation.
Take, for instance, a recent question one of our members posed on the forums regarding what he should do with an old website. He threw out some of the best scenarios he could think of and then all he had to do was sit back and watch his fellow members with decades of experience in the igaming affiliate industry react with all kinds of compelling ideas and thoughts.
Read the full article in the latest issue of iNTERGAMINGi
To receive every print and digital issue of iNTERGAMINGi, subscribe here