Through its forums, the GPWA brings affiliate webmasters and affiliate managers together. Here, Michael Corfman, executive director of GPWA, shares another insightful exchange.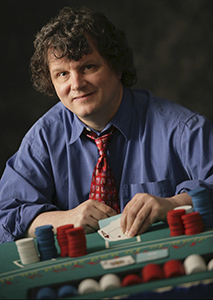 For the uninformed and inexperienced, building an affiliate marketing website may sound fairly elementary. Come up with a catchy domain name. Build a site. Write some content. Add some banner ads. Watch the revenue start to roll in.
For those of us who have been at the affiliate marketing game for some time, we all know it's not quite that easy. Not even close. But success can be had. It just takes a lot more time, money and knowledge than most beginners think or want to believe it takes.
Read the full article in the latest issue of iNTERGAMINGi
To receive every print and digital issue of iNTERGAMINGi, subscribe here