Ellen Learmonth, program manager at Safe Affiliates Programs, offers insightful observations on how the affiliate industry has changed in the last 10 years.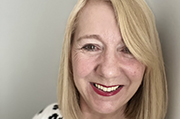 2023 has been another different and difficult year for the affiliate, and what has taken me by surprise is something I wrote about in 2013. Back then I was exploring the relationship between the affiliate and the merchant, and how little control the merchant had over advertising. Regardless of the merchant being the paying client, the affiliate ruled the roost. Top-performing affiliates became the prized possession and were treated as such.
It took a while, but media-buying agencies have swamped the industry and are now taking on the affiliates with their competitive rates. The tables have been turned and the clients are back to vying for their business, rather than them out to impress us.
Read the full article in the latest issue of iNTERGAMINGi
To receive every print and digital issue of iNTERGAMINGi, subscribe here